Listen and download mp3 music Massive Attack vs Portishead - Teardrop on Roads (Mashed by Jaya Prime) by Jaya Prime from SoundCloud.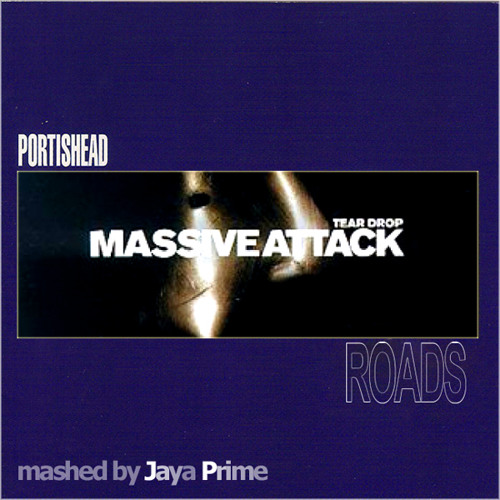 Title: Massive Attack vs Portishead - Teardrop on Roads (Mashed by Jaya Prime)
Upload Date:
01 October 2010
Description:
Update [2011.01.08]: The original set that spawned this mash was called "Blood of the Moon", mixed between mid-2003 and January of '05. I uploaded the last CD-cut of the set to Mixcloud here:
* http://www.mixcloud.com/JayaPrime/blood-of-the-moon

Update [2011.01.03]: For all the peeps on Tumblr, you can reblog this mash from here.

Update [2011.01.01]: Skinny G included this mash in his latest post here on Earmilk. The dubstep remix of Portishead's "Over" is well worth checking out as well. You can vote up the mash here on The Hype Machine.

Update [2010.10.13]: AlexFramework has put together a video for this mash here on YouTube. The powerful imagery and merging of the lyrics only adds to the bittersweet emotions. There is also another video in the works that may be a month or more away, put together by a photographer in Austin, Texas. Stay tuned or email me at [email protected] if you want to be notified when the video comes out.

Update [2010.10.11]: Thank you to everyone who commented or faved or downloaded the mash. Just earlier today (October 11), The Jackplug posted it and put the mash on HypeMachine. Earmilk picked it up soon after.
* The Jackplug: http://www.thejackplug.com/?p=1689
* Earmilk: http://www.earmilk.com/2010/10/11/mashup-monday-week-15

This is my 3rd mashup. Ever. Actually, what I'm hoping is that a master masher like http://soundcloud.com/kleptones can make a better version than this. Cross your fingers. Me, I have no skills with isolating instruments and vocals. I haven't been able to find an acapella from either song in more than five years. I've been dovetailing "Roads" out of "Teardrop" in live sets for seven-years and kept expecting someone to mash the two. Took matters into my own hands.

I've bought countless copies of these two albums for myself and others. Bringing them together is a personal victory. It's funny how many people think that Beth Gibbons from Portishead did the vocals for "Teardrop", but it's not; it's Liz Fraser from the Cocteau Twins. They do sing beautifully together, however. Mad apologies, as I don't have a subwoofer and I know from mixing "Roads" live that the bass goes deep, deep, deep. I'm hoping I caught most of it visually, but I know the levels will be worse on a quality system.

For more from Portishead: http://www.portishead.co.uk
For more from Massive Attack: http://www.massiveattack.com
For more from Liz Fraser: http://www.elizabethfraser.com

If you like glitch-hop, grime, dubstep or all of the above, then check out my 2nd attempt at mashing:
http://soundcloud.com/jaya-prime/all-the-warmth
Note: Glitch-Mob, Evil Nine, Downliners Sekt, and Nine Inch Nails mashed together. My apologies for the key-dissonance going into the second half.
Download Massive Attack vs Portishead - Teardrop on Roads (Mashed by Jaya Prime) by Jaya Prime from SoundCloud. Listen to music for free in the best quality.
Listen:
Download:
Disclaimer: We don't host or cache any audio/music files on our server. All audio/music files are hosted on SoundCloud server(s). This track was uploaded by Jaya Prime on SoundCloud. Free download of Massive Attack vs Portishead - Teardrop on Roads (Mashed by Jaya Prime) is available for preview purpose only. Please consider buying original CDs/DVDs/digitals to support the artist.
Related Tracks: