Listen and download mp3 music Estilo Disco: 70s Disco Megamix Boite Discotheque by Mix80s from SoundCloud.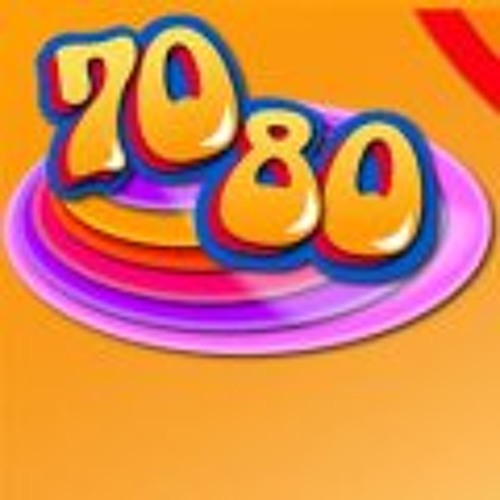 Title: Estilo Disco: 70s Disco Megamix Boite Discotheque
Upload Date:
03 January 2011
Description:
Blog: http://mix80.blogspot.com

Córdoba - Argentina

01-Jackson Five - I Want You Back
02-Silver Convention - Fly Robin Fly
03-Abba - Dancing Queen
04-Shirley And Company - Shame Shame Shame
05-Arabesque - Friday Night
06-Andrea True Connvention - More,More,More
07-Bee Gees - Stayin' Alive
08-Dr. Hook - Sexy Eyes
09-George Mccrae - Rock Your Baby
10-Boney M - Hooray Hooray Its A Holi-Holiday
11-Nolans - I'm In The Mood For Dancing
12-Imagination - Just An Illusion
13-Hot Chocolate - You Sexy Thing
14-Parliament - Tear The Roof Off The Sucker (Give Up The Funk)
15-Odyssey - Going Back To My Roots
16-The Hues Corporation - Rock The Boat
17-The Commodores - Brick House
18-Dianna Ross - Upside Down
19-Shalamar - A Night To Remember
20-Grace Jones - Pull Up To The Bumper
21-Bee Gees - Night Fever
22-Kc & The Sunshine Band - That's The Way (I Like)
23-Yvonne Elliman - If I Cant' Have You
24-Wild Cherry - Play That Funky Music
25-Kool & The Gand - Get Down On It
26-Dr. Hook - When You're In Love With A Beatiful Woman
27-Boney M - Kalimba De Luna
28-Chic - Good Times
29-The Sugarhill Gang - Rapper's Delight
30-Kc & The Sunshine Band - Shake Your Booty(Shake,Shake,Shake)
31-Rod Stewart - Da Ya Think I'm Sexy
32-Jimmy Bo Horne - Dance Across The Floor
33-The Jackson Five - Blame It On The Boogie
34-Kurtis Blow - The Breaks
35-Kool & The Gang - Ladies Night
36-Kc & The Sunshine Band - I'm Your Boogie Man
37-Chaka Khan - I'm Every Woman
38-The Wispers - And The Beat Goes On
39- Michael Jackson - Rock With You
40-Boney M - Rivers Of Babilon
41-Sister Sledge - We Are Family
42-The Emotions - You Got The Best Of My Love
43-Lakeside - Fantastic Voyage
44-Gloria Gaynor - I Will Survive
45-Gap Band - Burn Rubber On Me
46-Tavares - Heaven Must Be Missing An Angel
47-Labelle - Lady Marmalade
48-Michael Jackson - Dont Stop Til You Get Enough
49-Chic - Le Freak
50-Heatwave - Boogie Nights
51-Kool & The Gand - Celebration
52-Sister Sledge - All American Girls
53-Gibson Brothers - Cuba
54-Kelly Marie - Feels Like I'm In Love
55-Doris D & The Pins - Shine Up
56-Thelma Houston - Don't Leave Me This Way
57-Boney M - Sunny
58-Otawan -D.I.S.C.O.
59-John Paul Joung - Love Is In The Air
60-Bee Gees - You Should Be Dancing
61-Rockwell - Somebody's Watching Me
62-Donna Summer - Last Dance
63-Boney M - Daddy Cool
64-Alicia Bridges - I Love The Nightlive
65-Earth Wind And Fire - Let's Groove
66-A Taste Of Honey - Boogie Oogie Oogie
67-Earth,Wind, And Fire - September
68-Boney M - Rasputin
69-Abba - Voulez Vous
70-Village People - Ymca
71-Village People - In The Navy
72-Manhattan Transfer - Twilight Zone
73-Odyssey - Use Ip Up & Wear It Out
74-Shocking Blue - Venus
75-Dan Hartman - Instant Replay
76-The Trammps - Disco Inferno
77-The Gibson Brothers - Que Sera Mi Vida
78-Kiss - I Was Made For Loving You
79-Boney M - Ma Baker
80-Miquel Brown - So Many Men, So Little Time
81-Patrick Hernandez - Born To Be Alive
82-The Real Thing - Can You Feel The Force
83-Sylvester - You Make Me Feel
84-Laura Branningan - Gloria
85-Elton John & Kiki Dee - Dont Go Breaking My Heart
86-Rick James - Super Freak
87-Peaches & Herb - Shake Your Groove Thing
88-Village People - Macho Man
89-Carpenters - Plkease Mister Postman
90-Sheila & B Devotion - Spacer
91-The Weather Girls - It's Raining Men
92-Abba - Mamma Mia
Download Estilo Disco: 70s Disco Megamix Boite Discotheque by Mix80s from SoundCloud. Listen to music for free in the best quality.
Listen:
Download:
Disclaimer: We don't host or cache any audio/music files on our server. All audio/music files are hosted on SoundCloud server(s). This track was uploaded by Mix80s on SoundCloud. Free download of Estilo Disco: 70s Disco Megamix Boite Discotheque is available for preview purpose only. Please consider buying original CDs/DVDs/digitals to support the artist.
Related Tracks: